Welcome to Shawarma Express
At Shawarma Express you will find the freshest, highest quality Halal Meals. We have been proudly serving Downtown Portland with the best Mediterranean food around. Providing our customers with the best fresh and quality Shawarma and vegetarian options is our number one priority.
Shawarma Express #4 Coming Soon to Hillsboro, OR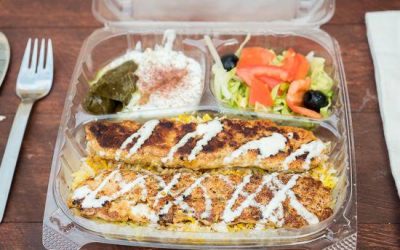 Authentic Arabic Cuisine
Here at Shawarma Express we take our reputation in Downtown Portland seriously. Our Authentic Arabic food will satisfy your hunger. Come in for lunch or dinner, 7 days a week, we guarantee you will love it!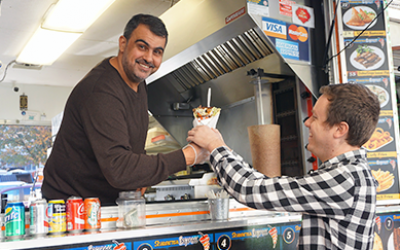 Locally Owned & Operated
There is an energy and flare to the cart that cannot be captured in words. Whether it's our "hole in the wall" charm or the great customer appreciation, going to Shawarma Express is always the right call.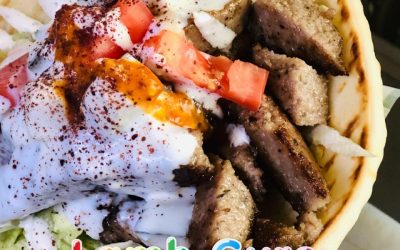 100% Halal Food
We offer a wide range of Arabic and Mediterranean dishes that are sure to delight the palate. Our tasty food is full of flavor and affordably priced. We take pride in making fresh, 100% Halal food every time.
Gyros. Kabab. Falafel.
Saj. & more

No time to wait, not a problem! Shawarma Express can get your order started right away. Pre-order the most popular menu items like, the Combo Saj or our Delicious Kebab Plate. Call ahead for Gyrö sandwiches or our halal, marinated lamb, chicken or falafel that can be delivered to you.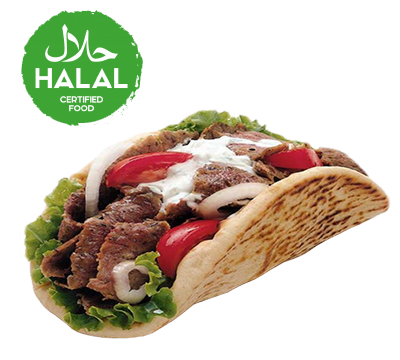 Delicious and detailed in their food and service. The meat is full of flavor and tender! The service is generous and professional. My family and I tried numbers 2, 8, and 16. They were just divine! Will come back and highly recommend!!!
I am a guest in Portland and this cart really helped solidify the food scene here for me. In between the many breweries, the shawarma from this cart is a a god send.
HUGE portions ! Got a lamb gyro and fries 12 bucks and had enough food for 2 VERY hungry adults and a 5 year old. Everyone was very happy with this place, great food and better prices !
Best Arabic Food in Portland, oR
The best way to give back is to leave us an awesome review! We love hearing from our customers and what they have to say about our beloved Halal Shawarma Food Cart in the heart of Portland, OR.

5235 NE Sandy Blvd. Portland, OR Hours: Open 7 days a week 11am – 9pm
8145 SE 82nd Ave, Portland, OR 97266
Hours:
Open 7 days a week
11am – 9pm